Melting point:2050 ℃
Boiling point:2980℃
Molecular Weight:102
Specific gravity:2.5-3.95g / cm3
Classification:ALUMINA
Grade Standard:Electron Grade
Grade Standard:Industrial Grade
Appearance:White powder
Application:Industrial
Place of Origin:CN
Brand Name:SuoYi
Purity:99%-99.999%
Other Names:Alumina
EINECS No.:215-691-6
MF:Al2O3
CAS No.:1344-28-1
White Fused Alumina for glass polishing
Features:White fused alumina is made by electric arc furnace melting. After it is crushed, ground and classified, fused white alumina abrasive of different size can be produced. Its color is white. It has high hardness, strong grinding force and wide application. Micro hardness can reach 2200~2300kg/mm2.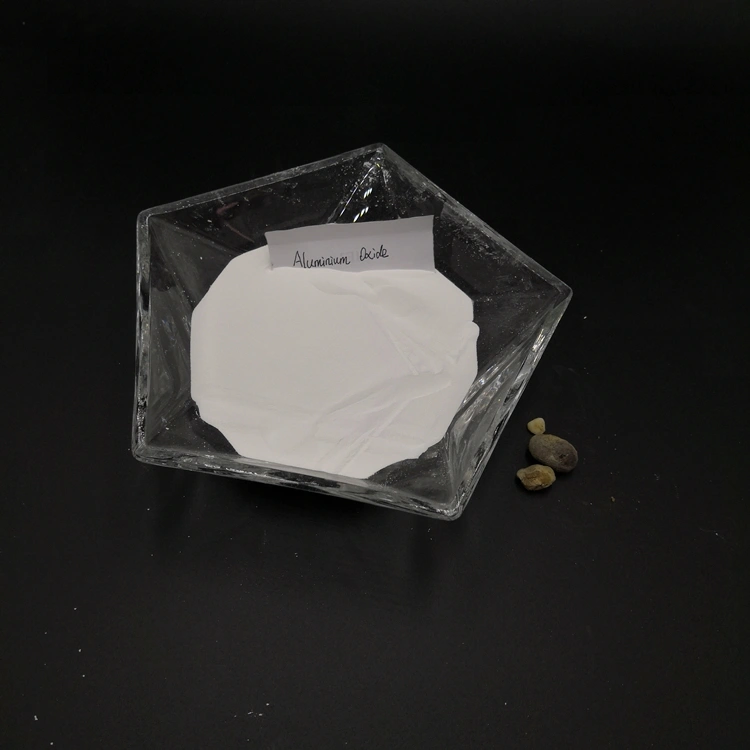 Models:
W0.5~W63, 4#~240#, etc.
Main Technical Parameters of TM-WA Series White Fused Alumina Abrasive:


Size

Chemical Composition (wt/%)

Magnetic Content

AL2O3≥

SiO2≤

Fe2O3≤

Na2O≤

12#—90#

98.5

0.10

0.30

0.30

≤0.03%

100#—240#

98.5

0.10

0.30

0.30

W63—W14

98.0

0.20

0.30

0.30

≤0.025%

W10—W0.5

98.0

0.20

0.30

0.30

Note: The content of Na2O in the newly developed low sodium white fused alumina of our company is ≤0.05%. We can supply powder of different sizes according to the users' requirements. 

1)Decorative material polishing: Abrasive tools made of this abrasive material are suitable to grind high-carbon steel, high-speed steel and other thin wall parts.
2)Polishing material: Abrasive powder is directly used in polishing materials and other precision casting sand.
3)Spraying material: It is used in plasma spraying.
4)Special ceramics and superior refractory products