Product name:Chlorine Dioxide Tablet
Classification:Chemical Auxiliary Agent
Releasing Type:Tablets
Usage:Surfactants, Water Treatment Chemicals
Appearance:White Tablets
Package:Accept Customization
Classification:Chemical Auxiliary Agent
Classification:Chemical Auxiliary Agent
Usage:Surfactants
Usage:Water Treatment Chemicals
Model Number:Tablets
Type:Tablets
Brand Name:SUOYI
Purity:99.9%
Other Names:Disinfectant Chlorine Tablets
Place of Origin:CN;HEB
EINECS No.:233-162-8
MF:ClO2
CAS No.:10049-04-4
chlorine dioxide tablets manufacturer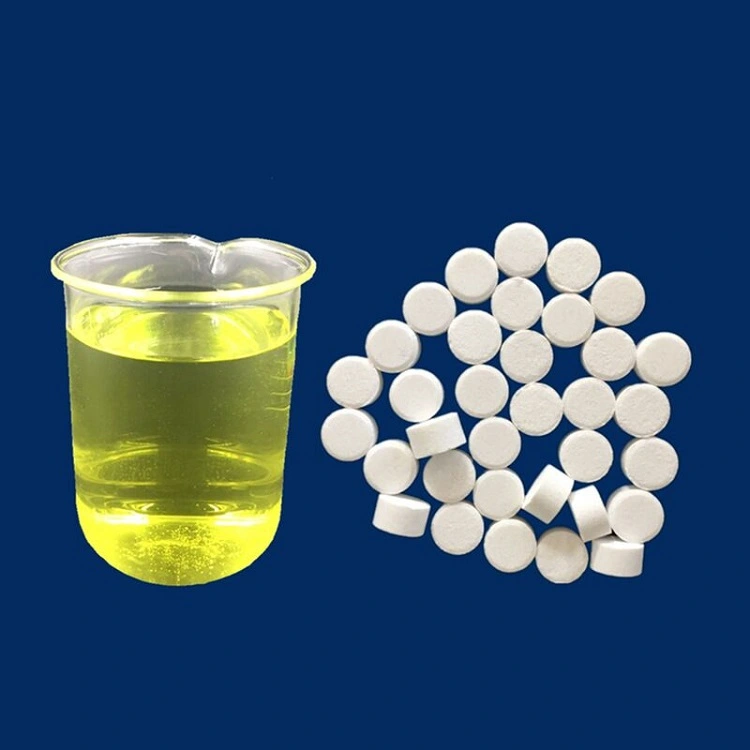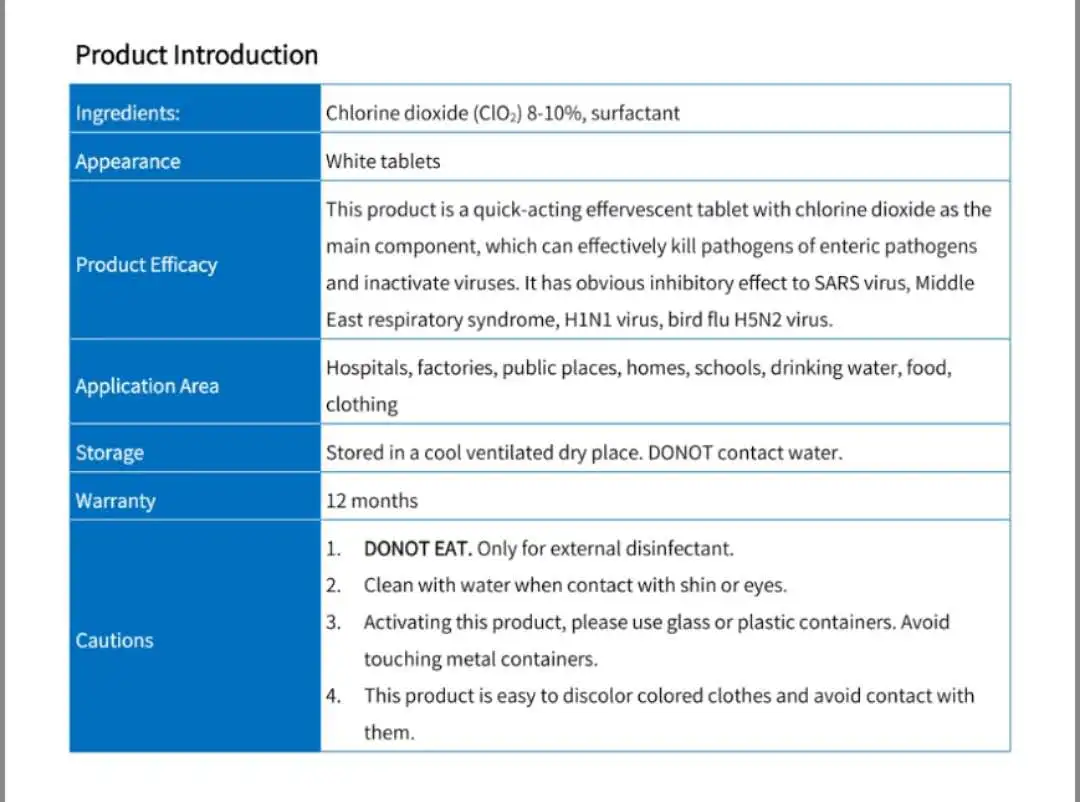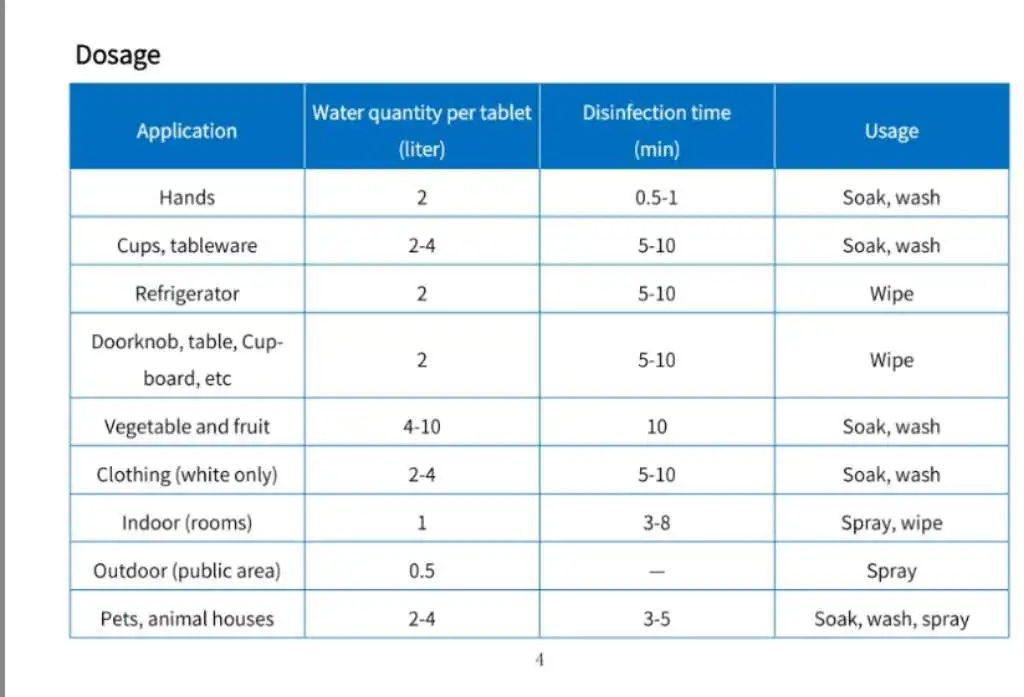 Company information:
Technology from SUOYI Advanced Tech Co.,Ltd (China) has developed a breakthrough product that addresses technical barriers that baffled the world's chlorine dioxide experts for hundreds of years. pioneering the development of chlorine dioxide (ClO2) into a daily lifestyle product for health protection.
Chlorine dioxide is the latest generation of disinfectant, and can strongly decompose and acidify germ protein, not only eliminating germ efficacy, but also killing their propagules. It acidifies and decomposes the source of bad smell, thus controlling its production and totally eliminating odor. Aside from these, no harmful compounds such as trihalomethane are produced in the process of germ killing or odor elimination. The solid chlorine dioxide in this product has overcome the traditional method of spraying at a single target, which has been in use for over hundreds of years; It uses the thorough penetration of released chlorine dioxide gas to kill the germs and viruses floating in the air or attached to objects, thus eliminating odor and purifying the whole atmosphere.
Applicable place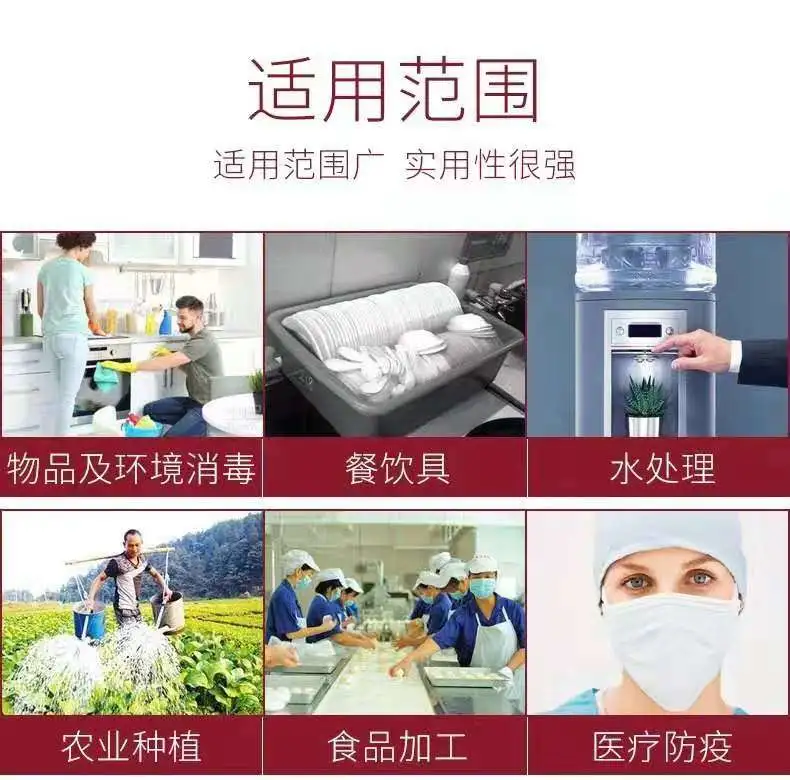 Packaging & Delivery