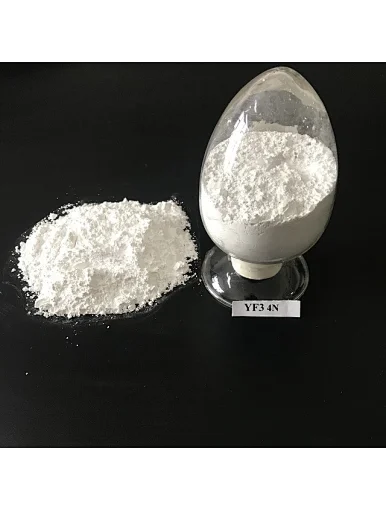 reliable supplier Rare Earth of Lanthanum Oxide for Precision optical glass
Within 7-15 days after received deposit.Day
reliable supplier Rare Earth of Lanthanum Oxide for Precision optical glass 
Hebei SuoYi  is a trusted supplier and manufacturer of high quality Lanthanum (III) Oxide for a wide range of industrial uses. We provide Lanthanum Oxide in forms of powder, nano powder, sputtering targets and tablets. Other Lanthanum compounds are available upon request.
| | |
| --- | --- |
| Product Name | Lanthanum (III) Oxide |
| Purity | 99%, 99.9%, 99.99%, 99.995%, 99.999% |
| CAS Number | 1312-81-8 |
| Chemical Formula | La2O3 |
| Color | White |
| Density | 3.86 g/cm3 |
| Appearance | White powder |
| Melting Point | 2410 °C |
| Solubleness | Insoluble in water, moderately soluble in strong mineral acids |
| Molecular Weight | 325.82 |
| Stability | Strongly hygroscopic |
Specifications                                                                                                                                                          
Packaging & Delivery                                                                                                                                             
1kg to 20kg We also provide the DHL,FEDEX,TNT Courier Service for you!
| | |
| --- | --- |
| Packing: | 50KG BAG/DRUM |
| Delivery: | |
| Delivery port: | China main port |
| Lead Time: | Within 15 days after confirmation. |
Application:                                                                                                                                                           


It is a rare earth oxide compound, which is a basic anhydride and can therefore react with acids and with strong reducing agents in redox reactions. Rare earth oxide compounds contain at least one oxygen anion and one metallic cation. They are typically insoluble in aqueous solutions (water) and extremely stable, which make them useful in ceramic structures. For this reason, Lanthanum oxide have a wide range of applications from producing clay bowls to advanced electronics. Lanthanum oxide is also useful in light weight structural components in aerospace and electrochemical applications such as fuel cells due to its ionic conductivity.
1.     La2O3 is used to make optical glasses, to which this oxide confers increased density, refractive index, and hardness.
2.     Together with oxides of tungsten,tantalum, and thorium, La2O3improves the resistance of the glass to attack by alkali.
3.     La2O3 is an ingredient for the manufacture of piezoelectric and thermoelectric materials.
4.     La2O3 is also used in X-ray imaging intensifying screens, phosphors as well as dielectric and conductive ceramics.
5.     La2O3 has been examined for the oxidative coupling of methane.
.
Company Information:­­­­                                                                                                                                           
Hebei SuoYi Chemicals import and export Co., Ltd, is independent corporate enterprise of Hong Kong Feilong International Group Co., Ltd, in China. And under the Hong Kong Feilong with Yantai Chengxing Minerals Co., Ltd. Our company is intergrated chemical enteriprises which focus on inorganic chemical research, development, production and sales. We are mainly responsible of the domestic partners of the audit, adjudicate, transportation, customs.
Hebei Suoyi Chemical import and export Co., Ltd. In the spirit of "customer uppermost quality first" principle to provide customers with excellent service and high quality products," SCIENCE and TECHNOLOGY at the head quality –oriented, customers first, honesty "of the corporate philosophy.        
Exhibition:­­­­                                                                                                                                                              
Certification:­­­­                                                                                                                                                           
FAQ:­­­­                                                                                                                                                                         
How Can We Trust Hebei Suoyi Company?
1. Our products are targeted for the overseas demanding market, and we have a strong sense of responsibility for the quality, we consider quality as our life.
2.We carry on periodic training to our staffs, in order to enhance their consciousness of quality.
3. Each batch of products will be strictly inspected before packing and shipping out.to insure that they could be satisfied with you.
4. We always try to improve the quality of our products, meanwhile we pay much attention to our customer service.
5. If it only because you don't trust the quality, we can send you sample first.
Contact information:                                                                                                                                              
Contact Person : Sophie Bai
Tel: 86-17733015922
Wechat: 17733015922
QQ: 2106586156
Email:sales603(at)hbsuoyi.com
Welcome to send inquiry to us. Wishes to joint development with you!