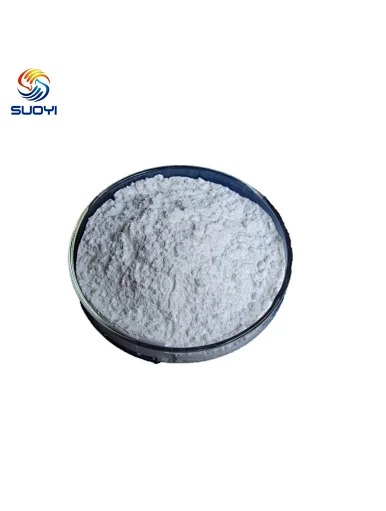 China Manufacturer Supply 99.9% Gadolinium Oxide Price
price
USD20.00 - USD50.00
China Manufacturer Supply 99.9% Gadolinium Oxide Price 
Gadolinium Oxide (Gd2O3), also known as Gadolinium (III) oxide, Digadolinium trioxide, gadolinium (+3) cation, oxygen (-2) anion, oxygen (-2) dihydride anion, is an inorganic compound that is insoluble in water and mineral acids. 
Gadolinium Oxide, is used for making optical glass and Gadolinium Yttrium Garnets which have microwave applications. High purity of Gadolinium Oxide is used for making phosphors for colour TV tube. Cerium Oxide (in the form of Gadolinium doped ceria) creates an electrolyte with both high ionic conductivity and low operating temperatures that are optimal for cost-effective production of fuel cells. It is one of the most commonly available forms of the rare earth element Gadolinium, derivatives of which are potential contrast agents for magnetic resonance imaging.
We also provide : Gadolinium Fluoride,Gadolinium Nitrate
| | |
| --- | --- |
| CAS Number | 12064-62-9 |
| Chemical Formula | Gd2O3 |
| Appearance | White Powder, Not Hazardous |
| Molecular formula | Gd2O3 |
| Molar mass | 362.50 g/mol |
| Density (at R.T.) | 7.07 g/cc |
| Solubleness | Insoluble in water, moderately soluble in strong mineral acids |
| Molecular Weight | 362.50 |
| Multilingual | GadoliniumOxid, Oxyde De Gadolinium, Oxido Del Gadolinio |
Specifications                                                                                                                                                        
Item No.

Description

Purity(REO/TREO)

Gd2O3- 3N

Gadolinium Oxide
D50 = ~ 3.73 µm

99.9 %

Gd2O3-4N

Gadolinium Oxide
Phosphor or Crystal Grade
D50 = ~ 3.73 µm

99.99 %

Gd2O3-4N

Gadolinium Oxide
for vacuum deposition.

99.99%
3-12mm or custom size
Packaging & Delivery                                                                                                                                              
1kg to 5kg We also provide the DHL,FEDEX,TNT Courier Service for you!
| | |
| --- | --- |
| Packing: | 500g/bottles, and 10kg per carton, or 25kg/drums |
| Delivery: | |
| Delivery port: | China main port |
| Lead Time: | Within 15 days after confirmation. |
Application:                                                                                                                                                      

- Dopants of Yttrium aluminum garnet (YAG)
- Sensitized fluorescent materials in medical devices
- Reactor control material
- Additives for optical prisms
Company Information:­­­­                                                                                                                                       
Hebei SuoYi Chemicals import and export Co., Ltd, is independent corporate enterprise of Hong Kong Feilong International Group Co., Ltd, in China. And under the Hong Kong Feilong with Yantai Chengxing Minerals Co., Ltd. Our company is intergrated chemical enteriprises which focus on inorganic chemical research, development, production and sales. We are mainly responsible of the domestic partners of the audit, adjudicate, transportation, customs.
Hebei Suoyi Chemical import and export Co., Ltd. In the spirit of "customer uppermost quality first" principle to provide customers with excellent service and high quality products," SCIENCE and TECHNOLOGY at the head quality –oriented, customers first, honesty "of the corporate philosophy.        
Exhibition:­­­­                                                                                                                                                              
Certification:­­­­                                                                                                                                                      
FAQ:­­­­                                                                                                                                                                       
How Can We Trust Hebei Suoyi Company?
1. Our products are targeted for the overseas demanding market, and we have a strong sense of responsibility for the quality, we consider quality as our life.
2.We carry on periodic training to our staffs, in order to enhance their consciousness of quality.
3. Each batch of products will be strictly inspected before packing and shipping out.to insure that they could be satisfied with you.
4. We always try to improve the quality of our products, meanwhile we pay much attention to our customer service.
5. If it only because you don't trust the quality, we can send you sample first.
Contact information:                                                                                                                                               
Contact Person : Sophie Bai
Tel: 86-17733015922
Wechat: 17733015922
QQ: 2106586156
Email:sales603(at)hbsuoyi.com
Welcome to send inquiry to us. Wishes to joint development with you!