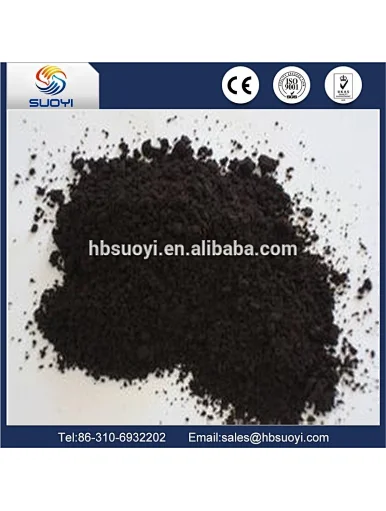 Pr6O11 Praseodymium oxide powder CASNo.12037-29-5
price
USD20.00 - USD120.00
Tianjin port or Any Chinese port
Shipped in 7-15 days after paymentDay
 Pr6O11 Praseodymium oxide powder CASNo.12037-29-5
Items

Grade

Pr6O11/REO % min.

99.999

99.99

99.95

99.9

99.5

99

Rare earth impurities % max.

La2O3

0.0005

0.001

0.002

0.003

0.01

total

CeO2

0.0005

0.002

0.01

0.03

0.05

1

Nd2O3

0.001

0.004

0.03

0.05

0.4

-

Sm2O3

0.0001

0.001

0.005

0.01

0.02

-

Y2O3

0.0005

0.001

0.002

0.005

0.01

-

other REO

total

total

total

total

total

-

0.0001

0.001

0.001

0.002

0.01

-

Non rare earth impurities % max.

Fe2O3

0.0005

0.0005

0.002

0.005

0.01

0.01

SiO2

0.005

0.005

0.01

0.01

0.01

0.01

CaO

0.001

0.005

0.01

0.03

0.04

0.05

Na2O

0.01

0.01

0.02

0.03

0.04

0.04

Al2O3

0.01

0.01

0.01

0.01

0.05

0.05

Cl-

0.001

0.005

0.015

0.03

0.03

0.05

SO42

0.02

0.02

0.02

0.03

0.04

0.05

others

0.005

0.01

0.01

0.01

0.02

0.03

water content % max.

0.02

0.02

0.02

0.02

0.02

0.02

L.O.I % max.

0.98

0.98

0.98

0.98

0.98

0.98
Application:
For construction ceramics and ceramics for daily use, which blend with the ceramic enamel glaze, but also can be used alone as underglaze pigment used to make permanent magnets. The magnets can be processed into various shapes. Widely used in various types of electronic devices and motor; for petroleum cracking. Praseodymium neodymium enrichment in the form of added oil cracking catalyst Y-type zeolite molecular sieves, can increase the activity, selectivity and stability of the catalyst; for abrasive polishing; also for fiber optic fields.
Hebei Suoyi Chemicals Import and Export Co., Ltd..
• Prices:we can quote best price due to we have factory.
• Quality:Products certificated with CNAS,CMA,SGS etc.
• Service:Strong R&D team and qualified engineers,good sales and after-sales departments to meet any customized requirements.
• Production capacity:Advanced production equipments with more than 300 workers to meet any ordered you make!
• Our outside market:USA,Argentina,Colombia,Brazil,Turkey,Spain, Russia,Singapore,Korea,Japan etc(Also cooperation with famours international groups:LG Group,Torrecid Group,3M,Yuber Group, Samsung Group and so on)
• Cooperation concept:Quality first,credit principal,reasonable price,customer uppermost
 Our certificate
 Flow chart of goods dispatch