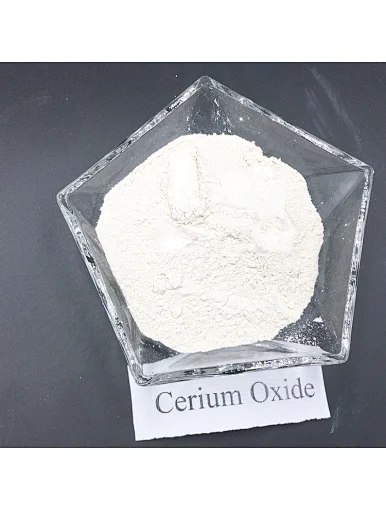 High quality CeO2 cerium oxide powder
Tianjin port or Any Chinese port
High quality CeO2 cerium oxide powder
Cerium OxideCeO2

CeO2 /REO Min.

99.9995

99.999

99.995

99.99

99.9

99.5

99

REO % Min.

99

99

99

99

99

99

99

Rare earth impurities
% Max.

CeO2

0.00005

0.0001

0.0005

0.0015

total

total

total

Pr6O11

0.00005

0.0001

0.0005

0.0015

0.1

0.5

1

Nd2O3

0.00005

0.0001

0.0005

0.001

 

 

 

Sm2O3

0.00005

0.0001

0.0005

0.001

 

 

 

Y2O3

0.00003

0.0001

0.001

0.001

 

 

 

Eu2O3

0.00003

0.00005

total

total

 

 

 

Gd2O3

0.00003

0.00005

0.002

0.004

Tb4O7

0.00003

0.00005

 

 

Dy2O3

0.00003

0.00005

 

 

Ho2O3

0.00003

0.00005

 

 

Er2O3

0.00003

0.0001

 

 

Tm2O3

0.00003

0.00005

 

 

Yb2O3

0.00003

0.00005

 

 

Lu2O3

0.00003

0.00005

 

 

Non rare earth impurities
% Max.

Fe2O3

0.0001

0.0002

0.0003

0.0005

0.001

0.005

0.01

SiO2

0.001

0.003

0.005

0.005

0.01

0.05

0.05

CaO

0.0005

0.001

0.005

0.005

0.01

0.05

0.2

CuO

0.0001

0.0002

0.0002

0.0005

 

 

 

NiO

0.0001

0.0002

0.0002

0.0005

 

 

 

PbO

0.0002

0.0005

0.0015

0.003

 

 

0.005

Cl-

0.005

0.01

0.02

0.03

0.03

0.05

0.2

Na2O

0.0005

0.0005

0.001

0.001

 

 

0.1

S

 

 

 

 

0.03

0.05

 

L.O.I % Max.

1

1

1

1

2

3

4
Application:
Mainly used as a bleaching agent glass, glass polishing powder, cerium metal is a raw material for preparing high purity cerium oxide is also used in the production of rare earth luminescent materials. Insoluble in water, soluble in strong mineral acid. Used as bleaching glass clarifying agent, advanced polishing powder, also used in ceramics electrical, chemical and other industries.
Hebei Suoyi Chemicals Import and Export Co., Ltd..
• Prices:we can quote best price due to we have factory.
• Quality:Products certificated with CNAS,CMA,SGS etc.
• Service:Strong R&D team and qualified engineers,good sales and after-sales departments to meet any customized requirements.
• Production capacity:Advanced production equipments with more than 300 workers to meet any ordered you make!
• Our outside market:USA,Argentina,Colombia,Brazil,Turkey,Spain, Russia,Singapore,Korea,Japan etc(Also cooperation with famours international groups:LG Group,Torrecid Group,3M,Yuber Group, Samsung Group and so on)
• Cooperation concept:Quality first,credit principal,reasonable price,customer uppermost
 Our certificate
 Flow chart of goods dispatch