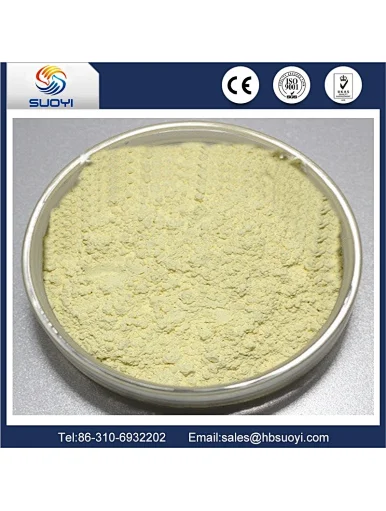 Light Yellow Powder Ho2O3 holmium oxide for glass filter
price
USD38.00 - USD50.00
Tianjin port or Any Chinese port
Shipped in 7-15 days after paymentDay
 Light Yellow Powder  Ho2O3 holmium oxide for glass filter
Grade

99.9999%

99.999% 

99.99%

99.9%

CHEMICAL COMPOSITION

 

 

 

 

Gd2O3/TREO (% min.)

99.9999

99.999

99.99

99.9

TREO (% min.)

99.9

99

99

99

Loss On Ignition (% max.)

0.5

0.5

1

1

Rare Earth Impurities

% max.

% max.

% max.

% max.

La2O3/TREO    

CeO2/TREO    

Pr6O11/TREO    

Nd2O3/TREO

Sm2O3/TREO

Eu2O3/TREO    

Tb4O7/TREO    

Dy2O3/TREO    

Ho2O3/TREO

Er2O3/TREO    

Tm2O3/TREO

Yb2O3/TREO    

Lu2O3/TREO    

Y2O3/TREO

0.00001    

0.00001    

0.00001    

0.00001    

0.00005    

0.00005    

0.00005    

0.00001    

0.00001    

0.00005    

0.00001    

0.00001    

0.00001    

0.00001

0.0001

0.0001

0.0001

0.0001

0.0005

0.0005

0.0005

0.0001

0.0001

0.0005

0.0001

0.0001

0.0001

0.0001

0.0005

0.001

0.001

0.001

0.003

0.003

0.0005

0.0005

0.0005

0.0005

0.0005

0.0005

0.0005

0.0005

0.001

0.001

0.001

0.001

0.01

0.01

0.001

0.001

0.001

0.005

0.001

0.001

0.0005

0.03

Non-Rare Earth Impurities

% max.

% max.

% max.

% max.

Fe2O3

SiO2

CaO

CuO

PbO

NiO

Cl-

0.0002

0.0015

0.0015

0.0001

0.0001

0.0001

0.005

0.0003

0.005

0.005

0.0003

0.0003

0.0003

0.015

0.0005

0.005

0.005

0.0005

0.0005

0.001

0.02

0.002

0.015

0.015
Application:
Holmium oxide for the manufacture of the new light source lamp dysprosium, holmium, yttrium iron can be used as yttrium aluminum garnet eligible additives and preparation of metal holmium. For the Soviet diamond and glass yellow, red colorant. Glass and holmium oxide holmium oxide solution containing (usually perchloric acid solution) spectrum in the 200-900nm range has Octavia absorption peak, and therefore can be used as the spectrometer calibration standard, holmium oxide can also be used as special catalyst, phosphor and laser material. Holmium laser wavelength of about 2.08 μm, for medical, optical radar, wind speed measurements and atmospheric monitoring.
Hebei Suoyi Chemicals Import and Export Co., Ltd..
• Prices:we can quote best price due to we have factory.
• Quality:Products certificated with CNAS,CMA,SGS etc.
• Service:Strong R&D team and qualified engineers,good sales and after-sales departments to meet any customized requirements.
• Production capacity:Advanced production equipments with more than 300 workers to meet any ordered you make!
• Our outside market:USA,Argentina,Colombia,Brazil,Turkey,Spain, Russia,Singapore,Korea,Japan etc(Also cooperation with famours international groups:LG Group,Torrecid Group,3M,Yuber Group, Samsung Group and so on)
• Cooperation concept:Quality first,credit principal,reasonable price,customer uppermost
 Our certificate
 Flow chart of goods dispatch