Place of Origin:CN;HEB
Composition:Cerium
Product Type:Rare Earth Powder
Brand Name:SuoYi
Model Number:CeF3
Content(percent):99%-99.999%
Application:Optical glasses, structural ceramics
Grade:Cerium Fluoride
Product name:Cerium Fluoride
Appearance:White Powder
CAS No:7758-88-5
Solubility:Soluble in water and strong mineral acids
Density:6.16 g / mL at 25 ° C (lit.)
Certificate:CNAS,CMA,SGS
Description: Cerium fluoride
English name: cerium fluoride
Molecular formula: CeF3
C A S: 7758-88-5
Appearance: white granules or powder, insoluble in water and glycolic acid, deliquescence, confined preservation.
Physical properties: Melting point 1640 ℃, boiling point 2300 ℃, density 6.16 g / mL at 25 ° C (lit.)
Chemical properties - Uses: mainly used for high-purity chemicals. Used for arc carbon rod, the system of metal cerium, non-ferrous alloys.
Packing: according to customer requirements.
Product grades

                Chemical composition %

REO

≥

CeO2/REO

≥

F not less than

Impurity not more than

Fe2O3

CaO+MgO

SO42+

Cef2-4

81

 

99

26

0.2

1

1

Cef2-8

81

95

26

0.5

1.5

2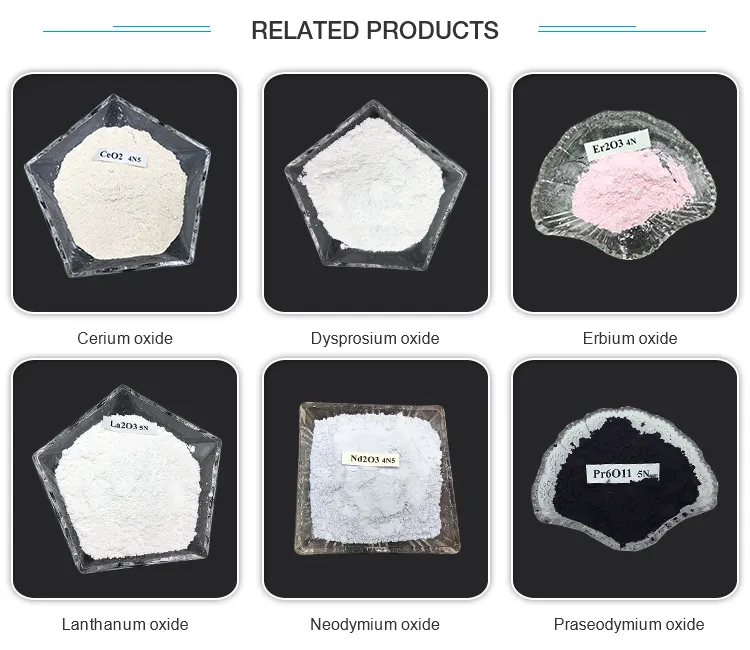 Established in 2012, hebei soyi new material technology co., ltd. has been committed to integrating the best quality, most comprehensive and most stable advanced chemical materials for customers for 8 years.Suoyi has a complete supplier system covering 145 cities in China. We cooperate with 26 companies of aluminum salt, 19 companies of rare earth salt, and 22 zirconium salt among the top 50 in China. Magnesium salt, calcium salt, strontium salt and other products are leaders and listed companies in their industry.
Experienced development and production team can manufacture more than 1500 kinds of customized synthetic materials.It mainly involves 145 kinds of zirconium salts, 358 kinds of aluminum salts, 200 kinds of magnesium salts, 195 kinds of rare earth oxides, 45 kinds of rare earth fluoride, 124 kinds of sodium salts, 98 kinds of lithium salts, 180 kinds of calcium salts, 29 kinds of strontium salts, 45 kinds of barium salts and 10 kinds of lithium salts.Application includes spraying industry, biological medicine, optical glass, artificial gem, new energy, automobile industry, petroleum industry, ceramic industry, electronics industry, agriculture, food and other fields.Our products are exported to many areas such as Europe, America and Asia, and we have cooperated with famous enterprises in Japan and South Korea for more than 7 years.Suoyi exports 145 tons of rare earths, 285 tons of zirconia, 345 tons of aluminum salts, 1,245 tons of calcium salts, 2,189 tons of magnesium salts and 525 tons of other products annually.
SuoYi keeps"Honesty, cooperation, study, create"management idea when it set up, to provide quality services for clients. "Market-orientated,customer - centered,customized services" is our objective and the goal.Customized service and brilliant solutions to meet the needs of our valued clients.